Walkway, Driveway, Estate & Security Gates
Allow pedestrian or vehicle access, secure your property, or add a finishing touch to your fence installation with a roller or swing gate. Northern Fence will gladly make you ANY size gate!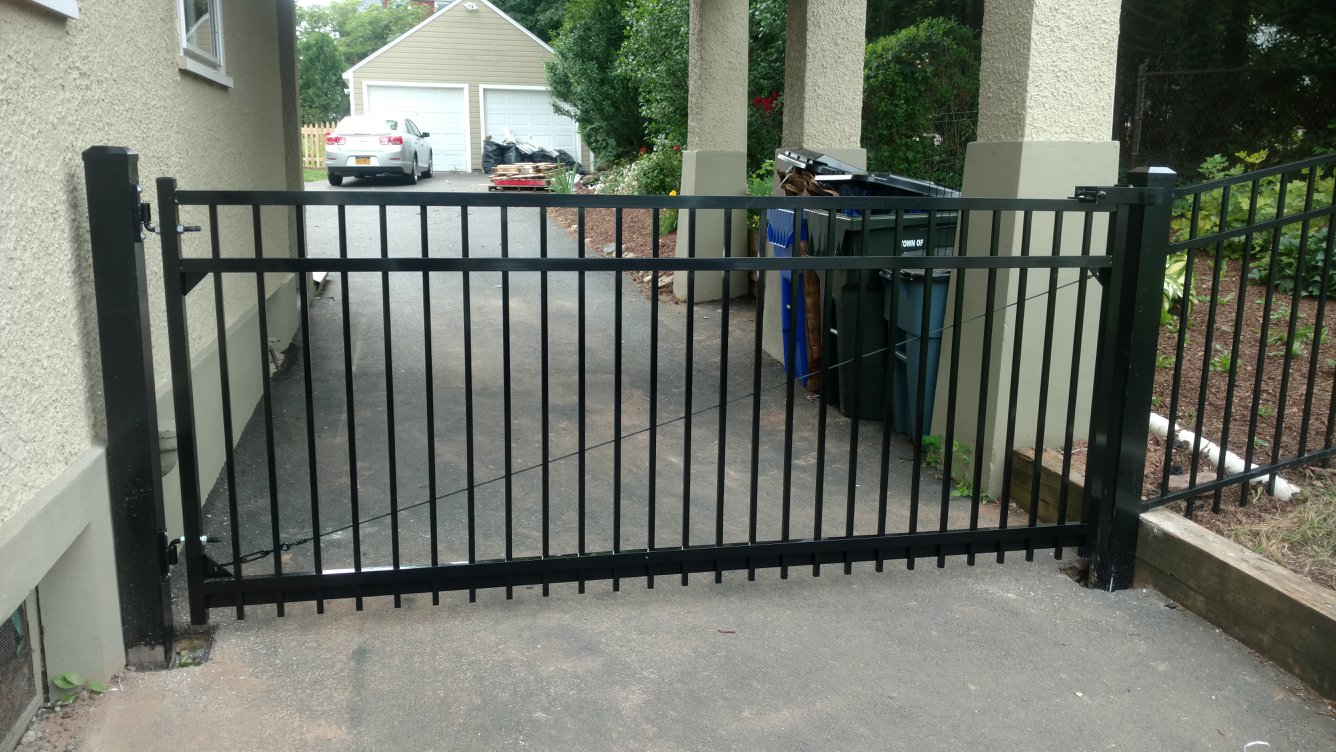 Learn more about the gate types Northern Fence offers:
Swing Gates
As the name suggests, a swing gate is a gate that swings open. With very few moving parts, swing gates require little maintenance and repair, operate quietly, and are typically less expensive than other options. There are two types of swing gates:
Single swing gates, single panels that are typically up to 5' wide, are ideal for narrow driveways, yard or garden entrances, side alleys, and other pedestrian walkways. These gates latch at the side and commonly use self-latching hardware. Depending on the application, single swing gates can be wood, vinyl, chain link, or ornamental metal (such as aluminum).
Double swing gate are utilized for wider areas, such as larger residential driveways and commercial entrances. Consisting of two panels that latch together in the center, these gates are also used where less swing distance is available. For residential applications, ornamental aluminum offers a traditional and elegant look, while aluminum or chain link are commonly used for commercial applications.
For wide driveways and commercial properties, sliding gates may be the best and most economical option. These are used when there is plenty of (horizontal) space for the gate to slide, but little to no (vertical) swing distance is available. There are several types of sliding gates, including:

Sliding Gates
Cantilever gates operate on wheels which do not touch the ground. This making them a popular choice in New England, as they are not interrupted by snow, ice, or debris. Because they are 50% longer than the opening, cantilever gates do require more space, but their simple, efficient design makes them secure and reliable.
Roller Gates also operate on wheels, but these rest directly on the ground. Roller gates do not require extra length like cantilever gates, so they are used in applications where space is a concern.