Chain Link Fence
Choose chain link fencing for:
Pet fencing & kennels
Yard surrounds
Security fencing
Dumpster & trash enclosures
Generator enclosures
Tennis court fencing
Baseball backstops & batting cages
Looking for an affordable, durable, low-maintenance fencing option? Chain Link is the way to go
Chain link fencing is a solution for many residential, commercial, and industrial needs. Long trusted as a durable and secure fencing option, chain link is strong and effective.
With low initial costs and virtually no maintenance required, chain link fencing is an economical choice that delivers long-term safety and security. For applications that require complete enclosure, such as dog kennels or other pet enclosures, chain link fencing offers strength and durability while allowing plenty of light and airflow.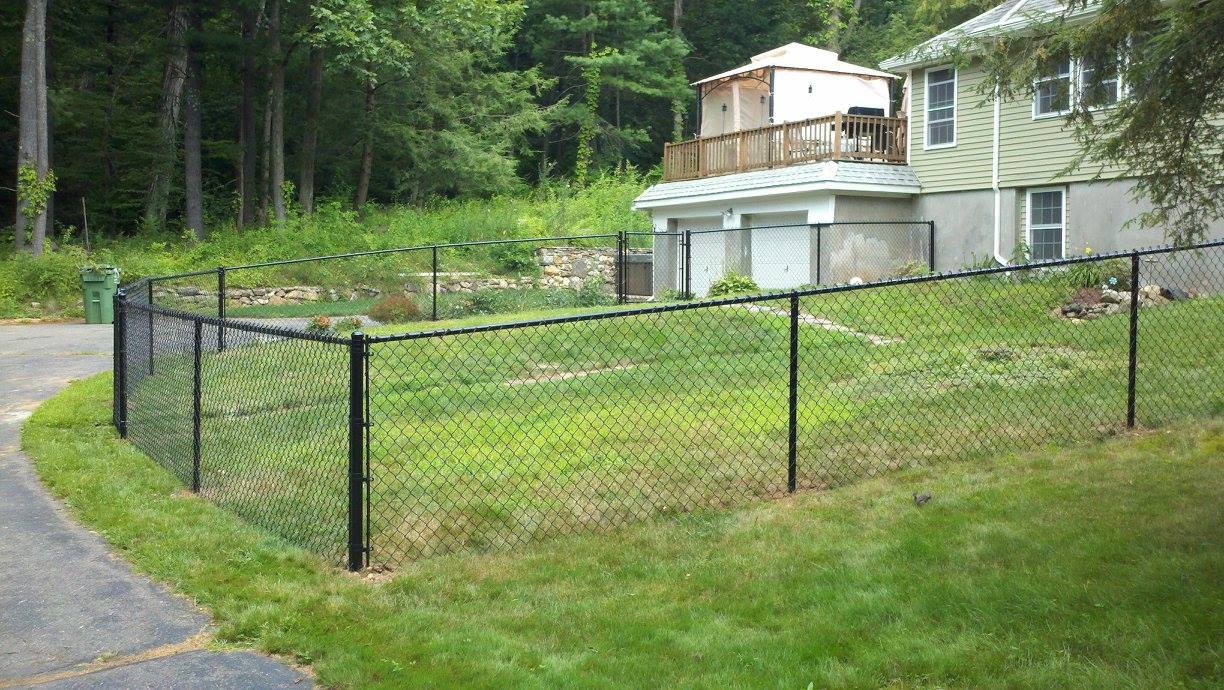 Customize Your Chain Link Fence
Chain link fencing is available in a variety of heights and sizes. Galvanized chain link fencing is a traditional standard, but opting for a vinyl coated fence allows you a wide range of color options. Black or brown fencing gives a more upscale look and can blend into the scenery, while colored options like red, blue, or green can make a statement.
Privacy slats can also be added to any chain link fence. This is a great solution for hiding undesirable outdoor elements like air conditioner compressors, generators, and dumpsters.